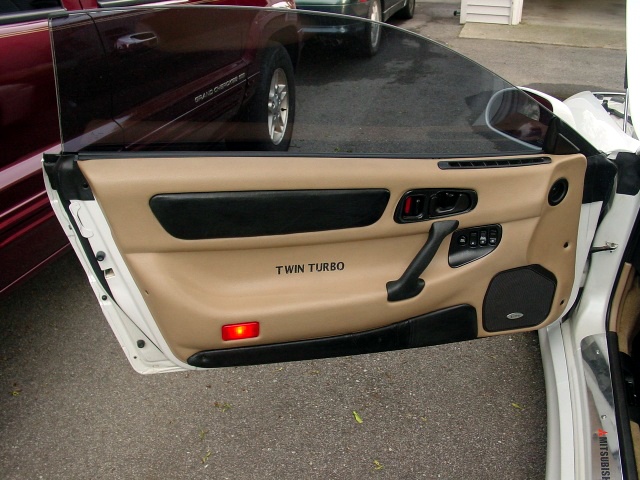 Customized Door Panels
I thought the original door panels were pretty bland looking as they were all light tan. I used pieces from my favorite old leather jacket to make the leather inserts and replace the rug at the bottom of the panel. I dyed the handle and used the speaker grille, control surrounds and vents from black '98 3000GT SL door panels and purchased black button covers for the front screws from a Mitsu dealer. The speaker grilles didn't have the Infinity logo, so I had to add that from another pair of speaker grilles. The Twin Turbo decal is "carbon fiber look." from Edecals.com.
---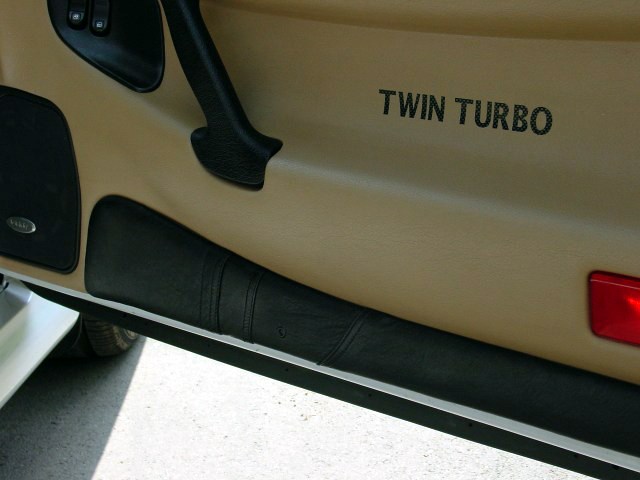 Closer Look at Custom Door Panels
Just a closer look at the door panels to show a bit more detail on the leather that replaced the rug section at the bottom of the door panel, and the "carbon fiber" decal.
---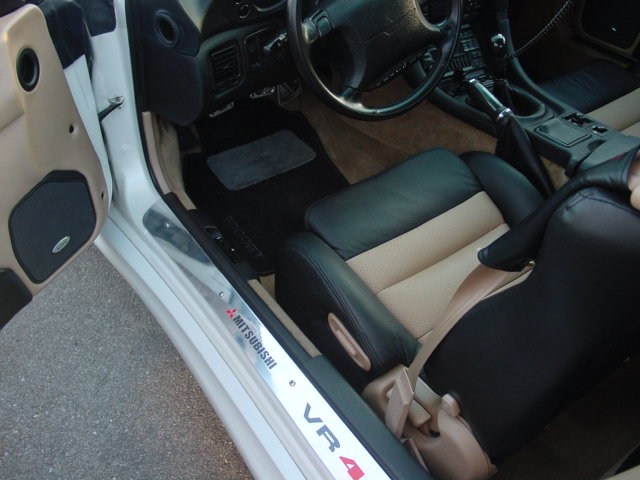 Polished Aluminum Door Sills
I purchased the polished aluminum door sills from Ultimate Performance and added some custom "carbon fiber" and reflective red decals from EDecals.com as well as black door sills under the aluminum and black 3000GT floor mats, for more contrast.
---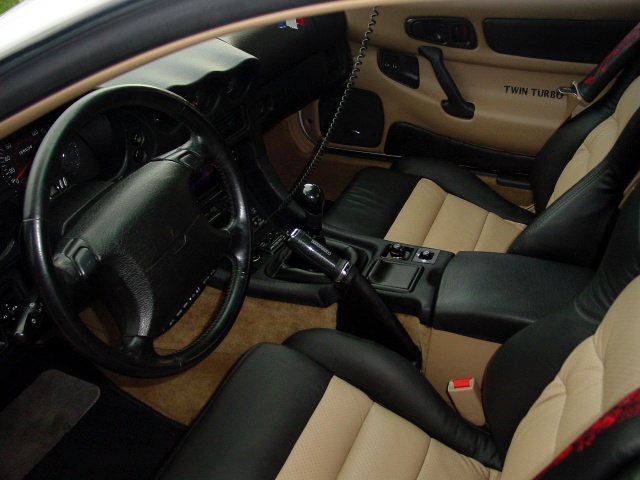 Interior
Here's a shot of the entire interior. Finally have the seats done with Katzkin leather and the black trim in the back is completed.
---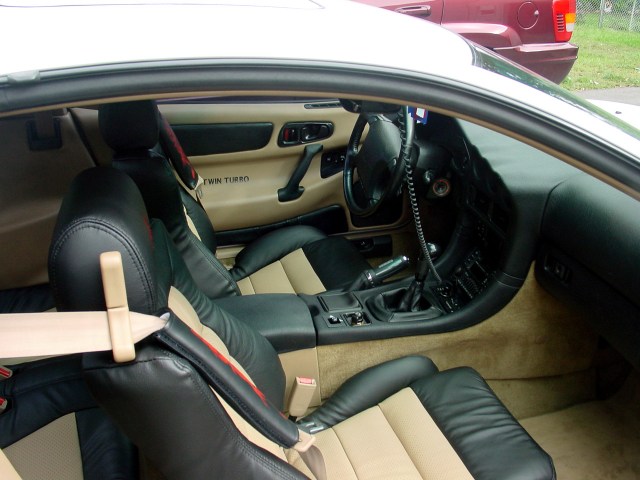 Another Shot of the Interior
---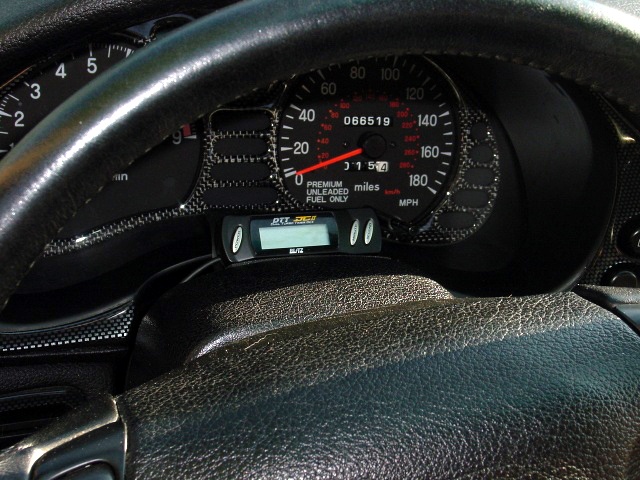 Blitz Dual Turbo Timer from Alamo Motorsports...
Beats the hell outta sitting in your car for a few minutes before you shut it down. It lets the car run for a bit in order to cool off the turbos. Saves turbo life and also offers a bunch of other gauge functions including boost...
---
---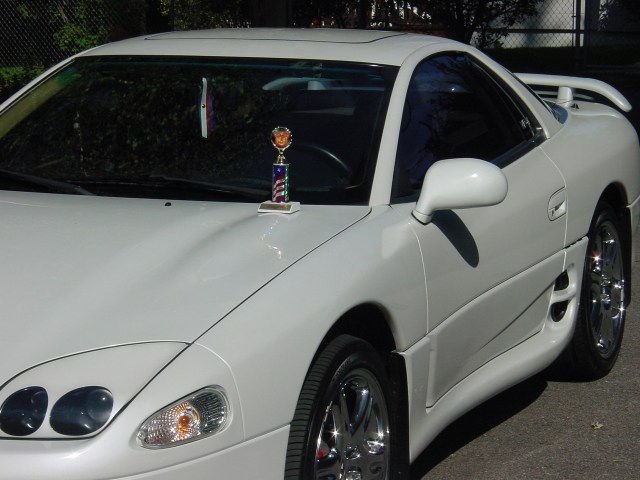 Trophy!
Here she is with her first trophy. She won it for the best non-performance modifications for 3000GT at the October Quickening 2002.