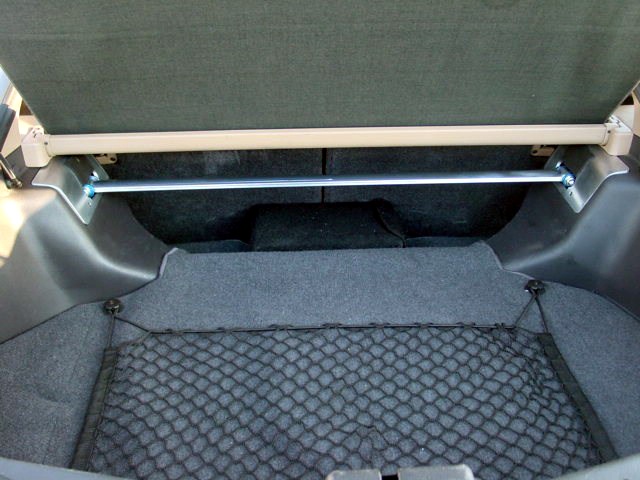 ---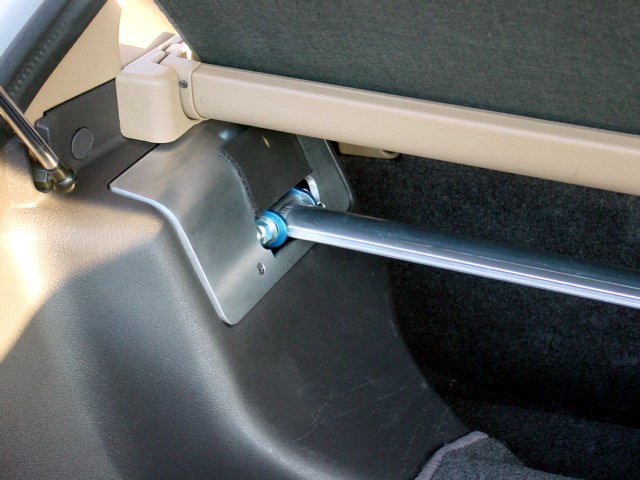 ---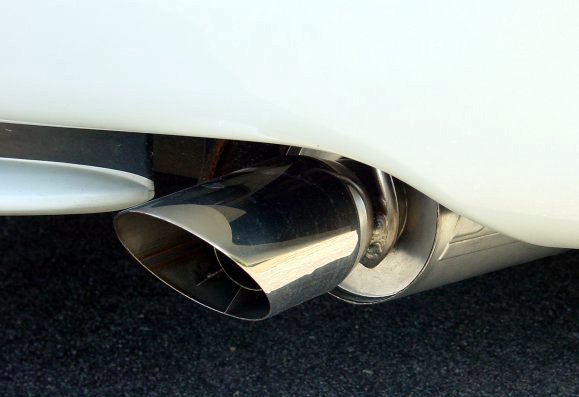 ---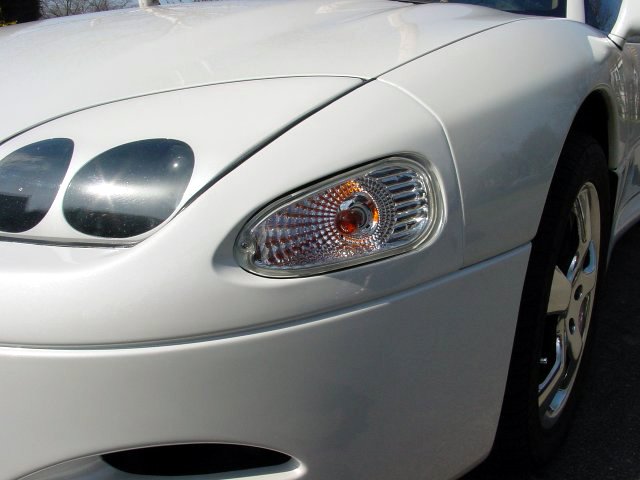 Clear Corners
These are the Clear Corners that you see so often on Ebay. Excellent quality, perfect fit and they look MUCH nicer in person than in the photos.
---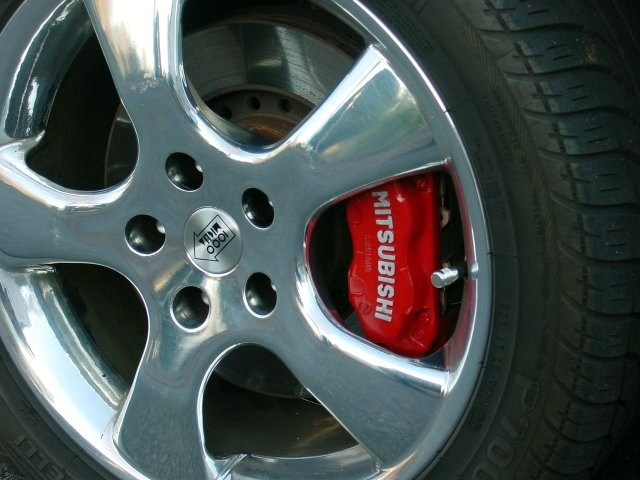 Red Front Calipers
I finally got around to painting the calipers on the VR4. It took me four straight days to do them while they were still on the car.
---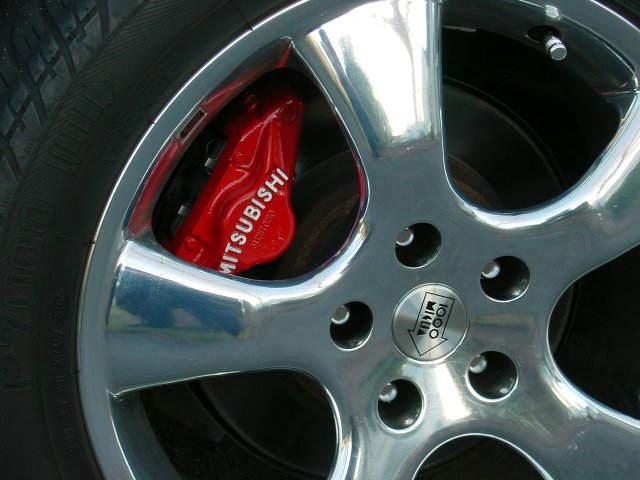 ---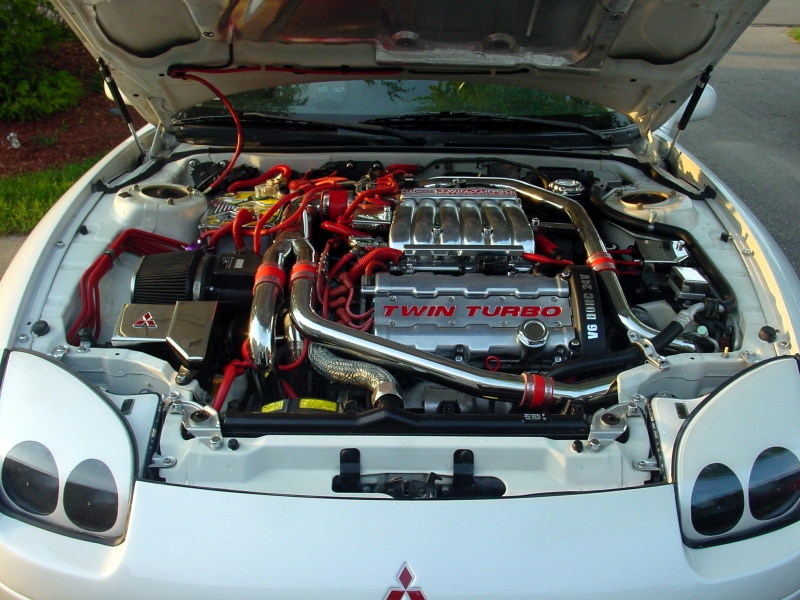 ---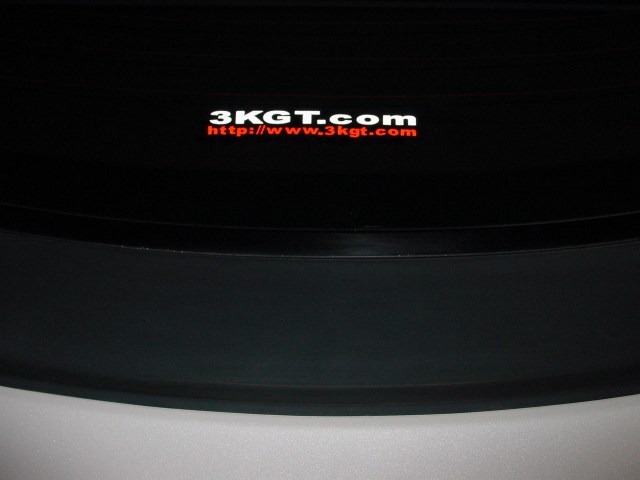 ---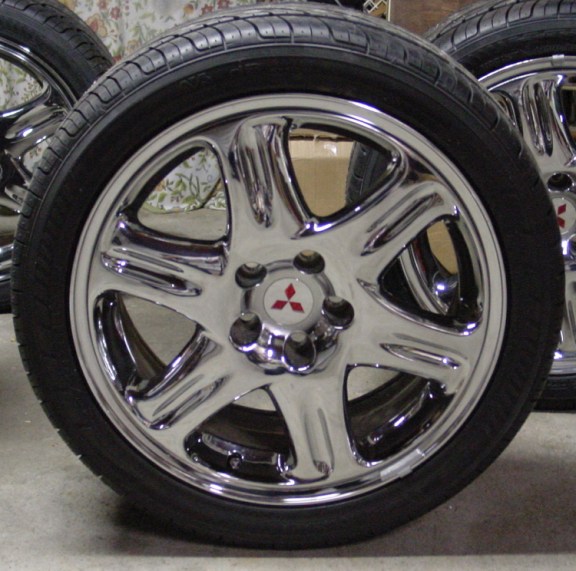 Mitsubish 18" Chromies...
FINALLY have a NICE set of 18" chromies for my babe. Too bad the car was out being painted the week they showed up and I didn't get to put them on until after the weekend... Damnit!!! The wheels are wrapped in Yokohama's AVS dB tires.
---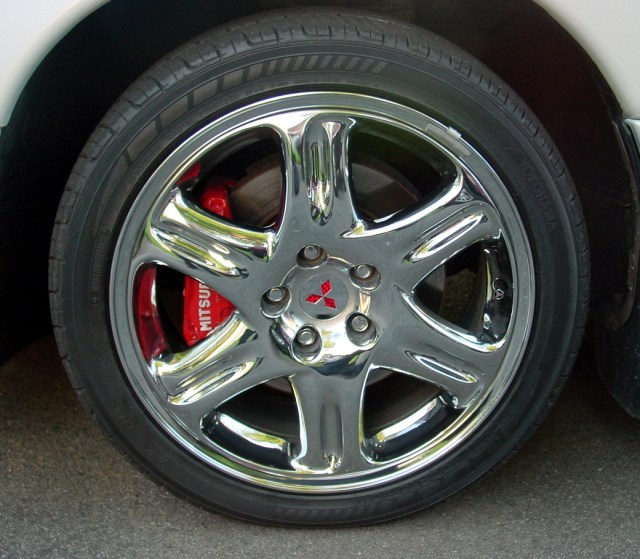 ---